I have recompiled Serial Mail to add compatibility to Intel based Macintoshes. Serial Mail is a small tool for Apple
Mail
that allows you to send personalized group emails merged with data from the OS X
Address Book
. See the
Serial Mail page
for more information. Apart from the move to universal binary there are only minor improvements from version 3.8.

Am 28.12.2005 an einem Stand im Karstadt spontan in 3 Minuten einen Vertrag bei Alice-DSL unterschrieben. Endlich weg von der T-elekom. Eine Woche später eine Begrüssungs-SMS und eine SMS mit dem Termin der Anschlussumschaltung erhalten: 11.01.2006. Am 5.01.2006 per Brief die Zugangsdaten erhalten, am 6.02.2006 per Päckchen Splitter und DSL Modem. Am 11.01.2006 ging plötzlich das Telefon nicht (Abschaltung Telekom). Dann ging alles als sei nichts gewesen. Im DSL Router das neue PPPoE Passwort eingetragen und das Internet lieft auch. Alles sehr reibungslos. Kundenbereich des Internetportals scheint gut.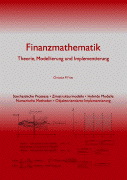 Zum Jahreswechsel habe ich einige zusätzliche Kapitel ins
Vorlesungsskript "Finanzmathematik"
aufgenommen. Daneben sind ca. 200 alte Tippfehler verschwunden (Danke hier Andreas und Markus).